this week's it list is a little tardy for the party! ha. sorry 'bout that. i'm not sure where this week went--all of a sudden it's friday night! sheesh. what are you doing this weekend? we're going to hang out with santa clause tonight and try to finally finish all our christmas shopping and tomorrow we're going to a glitter-themed birthday party! it's going to be so fun and sparkly! although i still don't know what to wear....
anyway, here are some great links to tide you over through the weekend!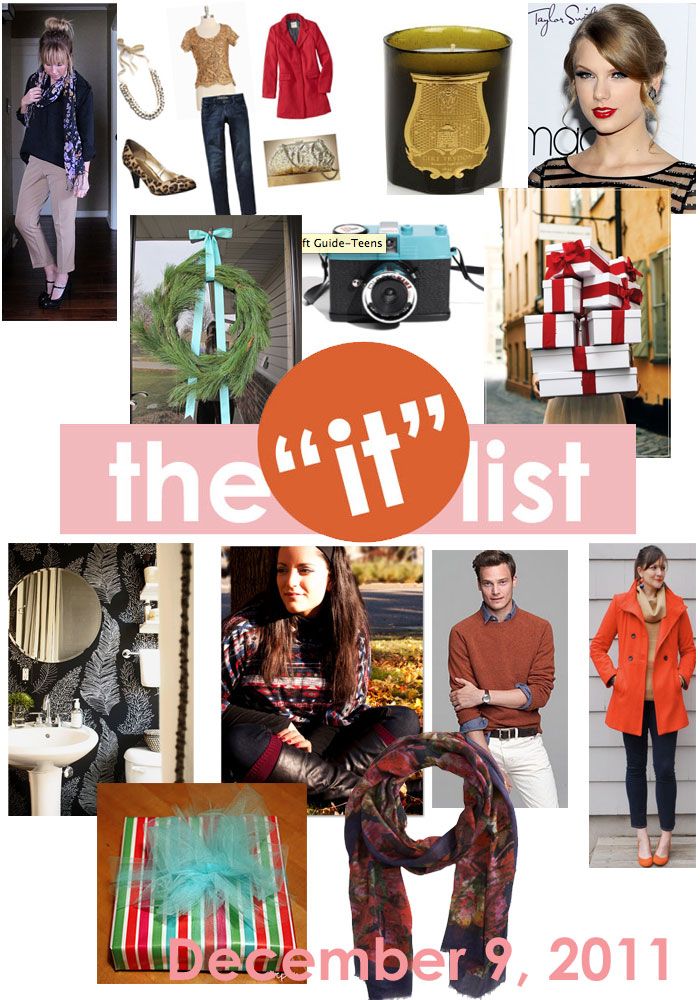 Happy Friday! Take some time to check out these great links!
the IT list is produced weekly by Jill of good life for less, for info on how you can be involved -
click here
!